Item request has been placed!
×
Item request cannot be made.
×

Processing Request
Introduction
The Archive is the official repository that acquires, processes, preserves, and makes accessible for use the institutional records of Regent College. In addition, the Archive acquires and encourages donations from its Board of Governors, Presidents, and Faculty members, and other private/personal papers and manuscripts of individuals that pertain to the research interests of the institution. An example is the professional records of Dr. Stanley Grenz, which were generously donated to the Archive in 2010. 
To access the Allison Library Archive please make an appointment to view specific files or records (refer to the Finding Aids located on the page of each archive) by emailing [email protected].
Church Library Association of British Columbia (CLABC)
The Church Library Association of British Columbia, formerly the Congregational Libraries Association of British Columbia, was established on November 16, 1971. Members of the ecumenical association sought to guide church librarians in their unique role of providing material to help explain the faith, creeds, and confessions of their churches at a deeper level. Aging demographics and declining membership led to the dissolution of the association in April 2017.
The CLABC Fonds contain the collected archives of the Church Library Association of British Columbia over the forty years of its existence. The documents have been divided into five series: council documents, conference documents, photographs, the Rare Bird Newsletter, and miscellaneous documents, and they are further subdivided chronologically.
Bruce Waltke Fonds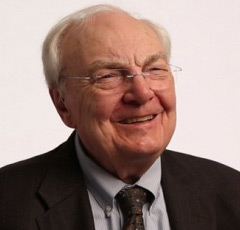 Bruce Waltke was appointed Professor of Old Testament Studies at Regent College in 1976. He held this post until 1985 and then again from 1991 to 1995, after which he was appointed Professor Emeritus of Old Testament Studies at Regent. His career also included teaching positions at Knox Theological Seminary, Westminster Theological Seminary, Dallas Theological Seminary, and Reformed Theological Seminary. Dr. Waltke's body of work includes Introduction to Biblical Hebrew Syntax (with Michael Patrick O'Connor; 1990), commentaries on Genesis, Micah, and Proverbs, and titles such as Old Testament Theology (with Charles Yu; 2007), Finding the Will of God (1995), and a series of books on the Psalms (with Dr. James Houston; 2010, 2014). Dr. Waltke has written numerous scholarly articles and edited or contributed to various editions of the Bible, including Today's New International Version.
The Bruce Waltke Fonds consists of 34 audio cassettes and 1 videocassette that were accumulated by Bruce Waltke. The series contains various theological themes delivered by a number of theologians, pastors, and academics.
Finding Aid:

Waltke Finding Aid
Jacques Ellul Fonds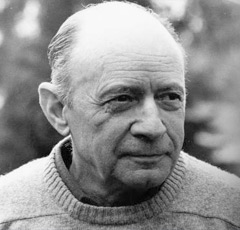 Jacques Ellul (1912–94) was one of the broadest and most incisive Christian thinkers of the twentieth century. In addition to his very active participation in French university life (mainly as professor at the University of Bordeaux), Ellul was at times a resistance fighter, a municipal politician, a lay pastor in the French Reformed Church, co-founded the ecology movement in France, and was editor of the theological journal Foi et Vie. He published more than fifty books on subjects that varied astonishingly, yet constituted a meaningful and extremely challenging and consistent whole. 
A gift to Regent College by Ellul's bibliographer Joyce Main Hanks, the Jacques Ellul Collection at Regent College seeks to offer readers and researchers a complete collection of his books, most of his articles, as well as many of the references and responses to his work, including interviews and reviews. These materials have been organized chronologically, following the order of the published Ellul bibliographies. Highlights of the archive includes issues 1 to 39 of the Ellul Forum, a publication that seeks to build on Ellul's ideas and apply them to contemporary society, and a book of Ellul's university lectures, Les successeurs de Marx (2007), edited by three Ellul specialists.
James M. Houston Fonds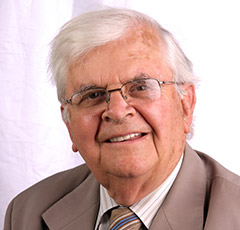 The papers of Dr. James M. Houston (b. 1922) span the years 1936–2015 and contain correspondence, published and unpublished writings, lectures, and photographs relating to his life and work in Oxford and Vancouver, and his engagement with evangelical institutions around the world. Dr. Houston's teaching and writing career has ranged across topics relating to environmental ethics, classic works of Christian spirituality, friendship and mentoring, and the Psalms.
The series comprises documents from his years as a cultural geographer at Hertford College, Oxford (1947–70), his communication with the Inklings at Oxford (including C. S. Lewis), papers from his years as founding president of Regent College (1968) and from the ongoing life of the College, as well as correspondence with a range of evangelical institutions around the world, including the C. S. Lewis Institute in Washington, DC (which he co-founded in 1976), the London Institute for Contemporary Christianity, and Fuller Theological Seminary. The series includes both published and unpublished writings, as well as lecture material and public addresses given during his itinerant speaking career. Restricted access.
Finding Aid:

Houston Finding Aid
Michael Collison Fonds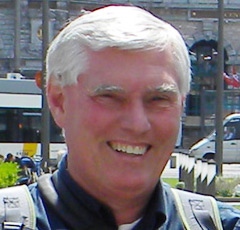 Michael Collison was a student at Regent College from 1991 to 1999. His collection of photocopied materials, personal notes, interview notes, transcripts, newspaper clippings, personal correspondence, and historical correspondence on the early years of Regent College was compiled as working material for a comprehensive paper, written to fulfil the requirements for a Master of Christian Studies degree at Regent. 
This series reflects the research work that went into Collison's paper. It includes personal and historical correspondence that document the history of Regent College and its administration. The fonds are divided into three series: research files, audio materials, and research index cards.
Finding Aid:

Collison Finding Aid
Stanley Grenz Fonds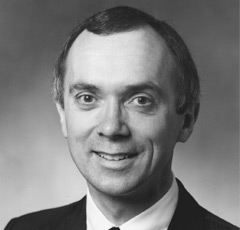 An eminent Baptist scholar, ordained minister, and prolific author, Dr. Stanley J. Grenz (1950–2005) held the position of Pioneer McDonald Professor of Baptist Heritage, Theology, and Ethics at Carey Theological College and Regent College from 1990 to 2005. His fonds consist of published works and documents created or received by Dr. Grenz during his professional career and reflect his many areas of scholarly interest.
This series includes outgoing and incoming correspondence with editors, publishers, authors, scholars, and other professional bodies. It reflects communications that ensued during preparatory, planning, and finishing stages of his various publications as well as professional engagements with seminaries, educational institutions, and religious organizations. It includes copies of royalty statements, publishing rights and agreements, book and essay proposals, drafts of book sections, contracts, handwritten notes, book briefs, and other related materials. Audiovisual materials and photographs are also included. Possible restricted access.
Finding Aid:

Grenz Finding Aid