Rare Book Displays and Events
Item request has been placed!
×
Item request cannot be made.
×

Processing Request
There are so many things to see and do in the Allison Library, especially in regards to our rare book collections.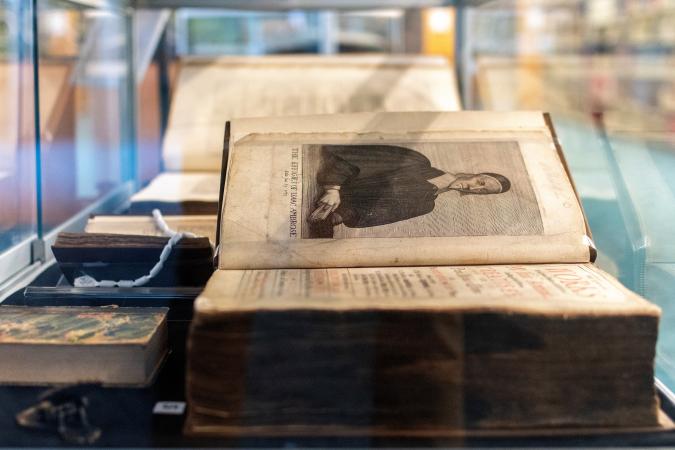 Every few months you can view a new Rare Book Display featuring a handful of our finest rare books in the main foyer of the library.  Currently, through the end of August 2022, there are two displays: The first presents our collection of Children's Bibles, including the tiny "Finger Bible," and the second features our collection of Puritan Children's Literature.  
You can also see and read about some of Dr. J. I. Packer's rare books in our first online exhibition. 
The Allison Library also hosts hour-long Rare Book Talks with a time for questions and answers on one of our featured books. In previous talks Dr. J.I. Packer spoke on John Bunyan's Pilgrim's Progress and Dr. Jenny-Lyn de Klerk spoke on John Owen's Eshcol. Stay tuned for details about upcoming book talks.
In 2018, the Allison Library welcomed scholars, students, pastors, and community members to a Conference on the Puritans called, "Uncommon Devotion: Reflections on Puritan Texts." Click here to see a photo album of highlights.